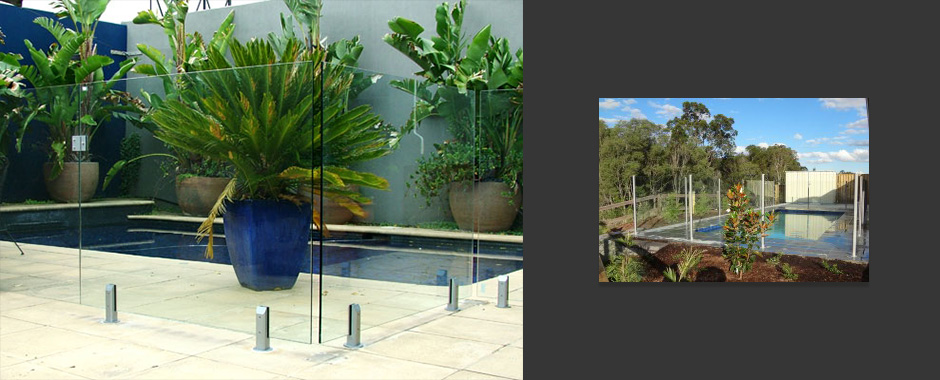 Pool Fencing
A frameless glass pool fence encompasses both family safety and the clarity of seamless glass.  Frameless pool fencing is the perfect solution for minimizing the cluttered look of alternative fencing systems.  The combination of clear safety glass with 316 marine grade stainless steel will make an unspoiled transition between outdoor entertaining and the family pool.
Please feel free to contact us if you require any further information!
Brad and his team did an exceptional job of installing our glass pool fence, and they travelled all the way from the Sunshine Coast to the Gold Coast to complete it, over 2 days.
From our first meeting with Brad who made useful suggestions as to where the pool fence would best be placed, to the fantastic end result, their workmanship and product is first class; the pool fence is just great and the area was left so clean and tidy when they were finished.
I would not hesitate in recommending Brad and his team.
Vision Solutions provides pool fencing solutions throughout the Sunshine Coast and Brisbane.