Hinged Doors
Hinged doors are ideal in any home or commercial project whether it's a stylish entry door, configured as french doors, or as a simple utility door.
With strong frames and a multitude of design options, including sidelights, decorative glazing bars, and more, the Vantage and Elevate ranges of entry doors and hinged doors provide secure and simple operation for years to come.
We offer double-glazed aluminium doors or thermally broken varieties to maximise year-round performance. Our hinged door systems can be configured as a part of a bi-fold system to make them as simple as possible to operate.
Our Products
50 Commercial Door (Single Side Beaded)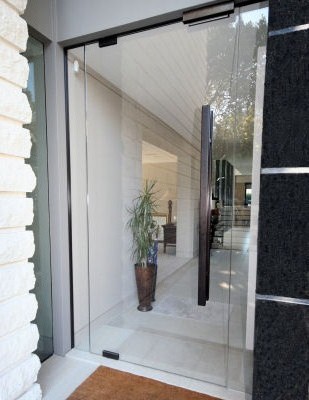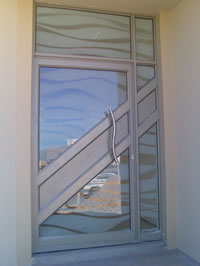 Entry Doors
As the old saying goes, first impressions count!
The entrance to your Residential or Commercial property is the biggest focal point of your building. At Vision we can provide you with a solution for your Entrance door with some of the following options:
Aluminium frame with Aluminium Door leaf
Aluminium frame with Timber Door Leaf
Frameless glass
Hinged Doors
Pivoting Doors
Powdercoated finishes
Glass types & filming options.
Handle Types
Locking and Closing Hardware
Sidelight options
Screening
Please feel free to contact us for any further information or pricing.